When I was seventeen years old, the most amazing thing happened to me. Firstly, I reconnected with my family on my estranged biological father's side and went to visit them in Arkansas.
Secondly, my grandma confided to me finally about her connection to the most important organized crime figure of them all. She told me one day in 1987 while eating lunch at a restaurant that she was close friends with Al Capone, also known as "Scarface". I was so shocked I almost fell out of my chair.
Over time, I would come to learn that she was not making the story up. She was indeed brought into the inner circle of the Capone mob at its most powerful time when prohibition was going on in America, and it was all thanks to her stepfather Oliver James (OJ) Ellis, who was actually a high-level member of the Chicago Outfit and ran their most profitable speakeasy in Cicero called The Subway.
My unproduced spec screenplay titled "Public Enemy Number One" is available to be read online via Scribd site HERE. It is copyrighted and currently for sale at $7,000,000.
In my spec screenplay, for the first time it is revealed to the world that the U.S. Government was committing acts of human genocide when they poisoned the American people with 'tainted hooch', believe it or not.
Over 10,000 American citizens lost their lives and then the news media blamed the death of a handful of men shot down gangland style in a garage on Al Capone with no proof. This 'systematic killing machine' of Uncle Sam is eerily similar to what is going on with Fentanyl in our communities today, although the body count for the latter is much higher now.
All of this corruption, and they decide to pick on one man. The crooked U.S. government by way of the treasury department went after Al Capone and railroaded this man.
What did he do so wrong? Besides provides the public with a service to get booze when it was illegal. He did this in classy Capone fashion, setting up hundreds of speakeasies all around the city with his brother Ralph "Bottles" Capone. Jazz music was catapulted into the public because of Al allowing black musicians to perform for the whites. This had never been done before.
My grandma's step father OJ Ellis was a member of the Chicago Mob and the Capone brothers top earner in the booze racket. He operated the legendary speakeasy in Cicero called The Subway, and he when the feds stormed the club to bust everyone the last person the pulled out was OJ. He did not rat on the Capone brothers and took a stretch inside instead. This loyalty to the mob meant something at one time. It does not anymore. Today you have former mafia hitmen who brag on their YouTube channels and profit off the murder and mayhem they inflicted, sometimes on totally innocent people!
I can tell all of you with absolute certainty that Al Capone did not commit the St. Valentine's Day Massacre. In my movie, I expose that Killer Burke was brought in by a man named Billy Skidmore, and it all went down over a beef between the Bugs Moran gang and another gang, and some cops were all part of it and helped the gangland execution happen. The news media used this to turn the public against Al Capone during the great depression, yet Al was feeding the hungry via his soup kitchens, and handing out hundred-dollar bills to those less fortunate that the U.S. government turned their back on.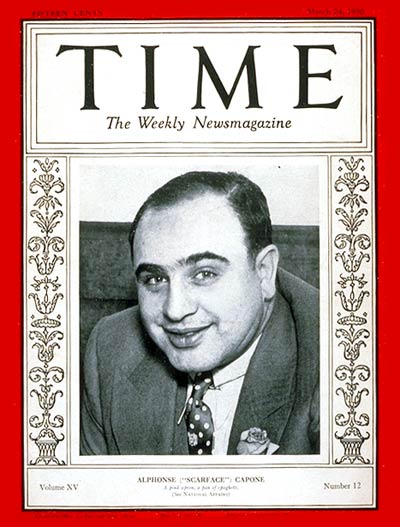 During my research for writing this screenplay, I spoke for multiple hours on the phone with Al's niece, who is also of the belief that Al was made out to be some kind of monster and that is not the truth at all. I wish to thank Deirdre Marie Capone for being so open and welcoming to me on such a sacred and truly special subject.
I want to also thank my screenwriting mentor Stu Krieger (screenwriter of Spielberg's Amazing stories, Land Before Time and Pauly Shore's In The Army Now). His massive influence on me and what he taught me personally as a teenager many years ago about the art of screenwriting and being successful in Hollywood is the only reason I was able to pull this off. Stu took the time out to read my "Public Enemy Number One" script (all these years later) and gave me 'notes' that helped me improve the movie big time. This version of the first draft (revised) is a real gem and moves quickly and has some real big moments that will play out amazingly up on the silver screen one day soon.
In my heart, I felt determined from the start to tell the true story about my grandma and her friend Al Capone, so that the American people can understand that not everything you read in the newspaper is true.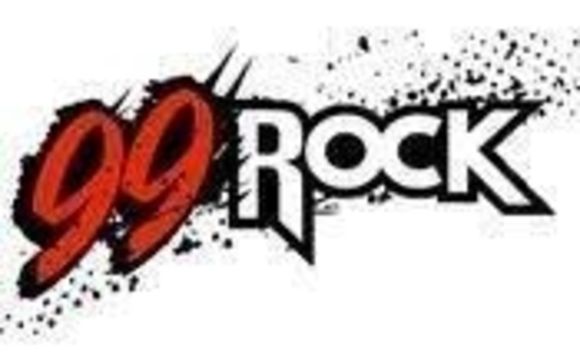 Please also listen to my new FM Rock Radio appearance (1/4/2023) on WQEE 99.1 in Atlanta, Georgia with host Ryan O Neal. Listen today at 9AM eastern time to hear our discussion about Al Capone and The Chicago Outfit HERE to get more shocking details.
Listen to "RYANORADIO MEDIA WITH ROR WITH RYAN O NEAL" on Spreaker.