First off, I want to thank everyone who sent me happy birthday comments and messages via Facebook, Twitter, TikTok and other platforms. I really appreciate it. What I would like for people to remember is that investigator Max Spiers died under mysterious circumstances on my birthday July 16, 2016, the year before Chris Cornell and Chester Bennington both were suicided, as I uncovered with my legendary independent #TruthForChris and #TruthForChester death investigations that I have conducted on behalf of both late rockers since they both died within two months of one another in 2017, and Chester himself was found dead hanging just like Chris on July 20th, which just so happens to be Chris Cornell's birthday.
Just like Max Spiers, Chris Cornell and Chester Bennington serve as an inspiration to me and countless others who will always carry on the good fight against The New World Order in each of their honor.
I will be interviewed on FM rock radio station WQEE 99.1 airing in Atlanta, Georgia tomorrow (July 19) by my buddy Ryan O Neal at 9AM eastern. The next day on July 20th I will be holding a death vigil for Chester Bennington all day and night at my website TheMetalDen.com, and a new #TruthForChester report will be published on that same day at TMD.
My goal, just like it was Max's intention, along with Chris and Chester – who came across a "black book" that also connected to the 1947 Black Dahlia Murder, and another "black book" owned by Elizabeth Short the murder victim cut in half from that case which LAPD will not release to the public, a very famous unsolved story which I believe I have now solved by naming Man Ray as the prime suspect, was to get the truth out by any means necessary. The truther community's whole purpose is to expose and reveal to the sleeping masses the elite's human trafficking and pedophile crimes against children. This takes a person who is unaware of the bigger picture this world faces right now down the rabbit hole into other areas that have been covered up by the mainstream news media.
The TRUTH About PIZZAGATE: Can You Handle It? https://t.co/bONSwfj5NA https://t.co/3lV64irtQG pic.twitter.com/1vWT49RQVj

— Randy Rocket Cody (@rocketmetalden) February 5, 2023
Max Spiers exposed Michael Aquino's involvement in the elite's pedophile ring, all of which I have confirmed to be absolutely true with my own investigating which ultimately led to me naming Aquino as the true identity of The Zodiac Killer. Soon after I named Aquino as The Zodiac he went into hiding and faked his death.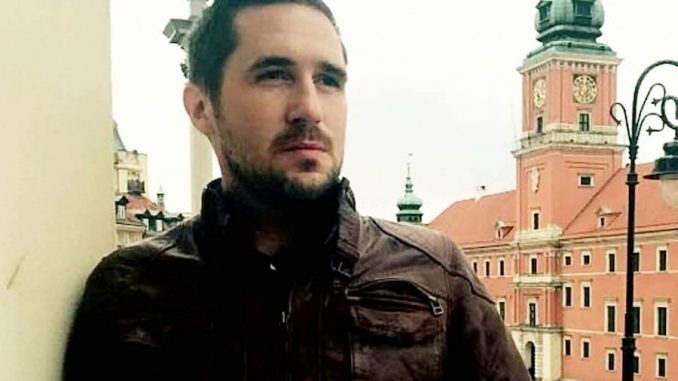 I also found out that Hollywood Vampire Johnny Depp had at one time gone to Paris, France to start a bar with the help of Vicky Cornell and the name of the bar, yes, you guessed it: Man Ray.
Fans can listen to the latest installment of my FM rock radio show titled Rock And Roll Death Brigade on WQEE 99.1 station in Atlanta, Georgia HERE. This episode originally aired on Saturday July 15th.