Several years ago, I began authoring a three-part report on the tragic death of Hollywood actor and musician River Phoenix, who purportedly died due to a drug overdose in front of Johnn Depp's former club called The Viper Room on Halloween in 1993. He was only 23 years of age. It has been my assertion all along that foul play was involved, and the mainstream news media, along with Mr. Depp have been covering up the truth.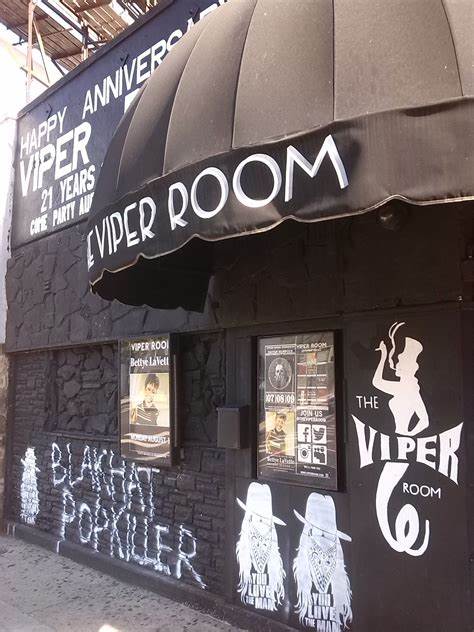 Keep in mind, Anthony Fox, who was Depp's business partner for The Viper Room club mysteriously disappeared himself, never to be seen again.
An excerpt from that classic dissertation sets the scene for the diabolical story:
"In the past, I have attended many shows myself at Depp's former club. Like most of the characters he plays on the screen… it is small, dark, and creepy. There was always a sinister vibe I got from this spot and growing up in Los Angeles as I did, I visited all the most infamous murder scenes like Marilyn Monroe's home in Brentwood and the Tate massacre residence on Cielo Drive. But for me, the Viper Room was hands down the spookiest. Point blank, simply standing outside in front of the Viper and its pitch-black front where River Phoenix collapsed and died is enough to get your skin crawling."
"Just as in the Chris Cornell and Chester Bennington death investigations where I learned the two late rockers were tied to the massive international child trafficking scandal called #Pedogate, it is my assertion that River Phoenix was knee deep in knowledge of the explosive Hollywood sex slave ring that was purportedly based out of the Playboy Mansion in Los Angeles where underground tunnels were built so Hugh and his pals could transport stolen kids from pizza parties and other locations around the city. Many now refer to it as #Pizzagate, which was a psy-op done to throw people off the track of the bad guys. It is also being called #Donutgate, as KISS rocker Gene Simmons is connected historically to both Hefner and Voodoo Donuts, a suspected child trafficking front located in Portland, Oregon."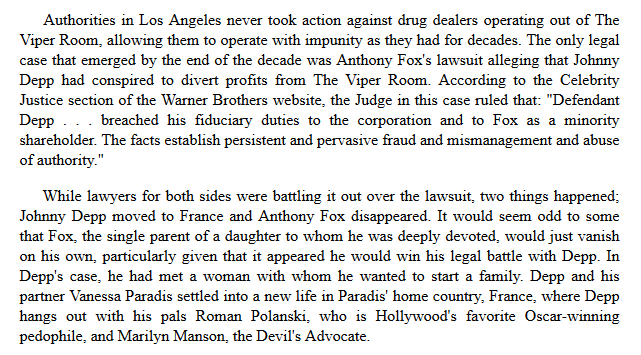 Depp took off to France, where he would ultimately set-up another bar called MAN RAY, yes, named after the man who LAPD allowed to flee during the investigation for the Black Dahlia murder in 1947, and his cohort in doing publicity for the bar was none other than Vicky Cornell.
Chester Bennington, LAPD and 2 Black Books https://t.co/1Ti2alakzV

— Titus Frost 🏴‍☠️👻 (@ImperatorTruth) March 15, 2019
From The Charley Project:
"Fox was last seen in Ventura County, California on December 19, 2001. His pickup truck disappeared with him, and a .38 caliber revolver disappeared from his briefcase at the same time. On January 6, 2002, his truck was found abandoned on Chestnut Street in Santa Clara, California. Foz left behind several thousand dollars in his bank account, and there hasn't been activity on his financial accounts since his disappearance. He also left behind a teenage daughter. Fox was scheduled to testify in court shortly after his disappearance. He was in the process of suing five people over financial problems at his business, a West Hollywood, California nightclub called The Viper Room, which he had co-founded with the actor Johnny Depp in 1993. The club was frequented by Hollywood celebrities and gained notoriety when actor River Phoenix died of a drug overdose just outside it on Halloween in 1993. Depp was one of the defendants in Fox's lawsuits. Fox had accused Depp of defrauding him of millions of dollars in profits. Fox went missing before the lawsuit could be brought to a conclusion. In 2004, Depp turned over his share in the nightclub to Fox's daughter, who resold it. The current owners are Darin Feinstein and Harry Morton, son of Hard Rock Cafe founder Peter Morton. It is unclear what caused Fox to vanish, or whether The Viper Room or the pending litigation had anything to do with his disappearance. His case remains unsolved."
Phoenix ultimately drank a "speedball" of heroin and cocaine dissolved into a drink that was handed to him while Johnny Depp watched from a distance. One of the attendees that night was allegedly Flea, the bassist for The Red Hot Chili Peppers and believe it or not, two years ago, he released two completed tracks from unfinished tunes being worked on by the band Phoenix was in at the time of his death ALEKA'S ATTIC. I believe this was done to mock the late actor's death. And why wasn't the location at The Viper Room ever investigated before by LAPD when Phoenix died?
If Depp the club's owner was on premises when the overdose happened, shouldn't the entire location have become a crime scene and forensics brought in to find out exactly what happened, including who actually gave the young actor the fatal drug cocktail? This never happened.
The man rumored to have been the person who was ordered by Depp to give Phoenix the lethal drink Is guitarist John Frusciante of the Red Hot Chili Peppers. Why? Because River trusted him.
Depp was known to be extremely jealous of the young actor's fame, and would not allow him to join he and others in a jam that night at the Viper Rom. Plus the secrets of the elite's pedophile ring getting out were another possible motive too.
Johnny Depp made a documentary titled "Stuff" about Frusciante who at that time in 1993 was said to be living like an animal in utter filth.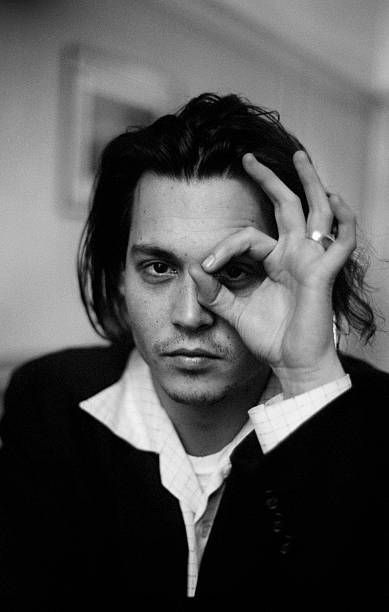 One observer notes: "Almost more surprising most of them lived through that period. Blood stains from needles on walls. Trash strewn everywhere, graffiti and manic paintings."
The young Phoenix before he died had been filming the movie Dark Blood in Utah and New Mexico, and it's said that he had stayed sober for two months.
Is it just by chance that the original building where the club is currently located is going to be demolished by 2023, so that a replacement club and a five-star hotel can be built?
Part 2 COMING SOON!!!
For further reading of Rocket's acclaimed #Truth reporting, check out: