'When evil men destroy, good men must build and bind.' – Anas Aremeyaw Anas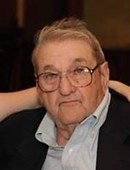 I want to take a moment and acknowledge the 2018 passing of my legendary Venice High School journalism teacher Mr. Rotman also known as "Bud". He passed away July 7th in Idaho at the age of 90. Without his belief in me as a young journalist covering the Junior Varsity football team during his final year teaching when I was a senior in 1988, I would not be the dominant force in news reporting that I am today and that includes hoaxes, because Bud always liked a good joke story planted to keep everyone on their toes!
Take some time on your lunch break at work today and read this great man's obituary, you might learn something new is how "Bud" would sarcastically say it to me all the time. LOL
Bud and his wife were married for an astounding 69 years!! What an amazing life he lived as the son of Jewish immigrants. I owe him a lot for teaching me how to do things right and not screw it all up… another phrase he liked to use!
Lastly, Bud was once a soldier who served in World War 2 and after his retirement in 1988 (with 30 years of teaching behind him) enjoyed building house furniture for friends and family.
Rest in peace, good sir!
Aaron "Bud" Rotman
(Feb. 8, 1928 – July 7, 2018)
Read his obituary here:
https://veniceoarsman.com/…/gondolier-adviser-and-venice-t…/
"Journalism is about results. It's about affecting your community or your society in the most progressive way." – Anas Aremeyaw Anas