Brandon Lee, The Crow & Ritual Sacrifice (Part 2)
"You don't see a .44 caliber slug on a movie set…" – Ed Parker Jr.
In the first part of this report, I laid the groundwork for my bold theory about late actor Brandon Lee's death being a well-planned ritual sacrifice, carried out by the Illuminati. It is my conjecture that Mr. Lee was the victim of a perfectly executed assassination, brought to you by Hollywood, the home of freemasons and psychopath killers.
This is a uniquely complex case compared to what I am usually working on, due to the fact that the subject at hand was a blossoming movie star, Brandon Lee, son of the one and only Bruce Lee, the world's most famous martial artist, and moreover, this young up and coming action film hero died while working in March of 1993 on the production of the 1994 film titled "The Crow."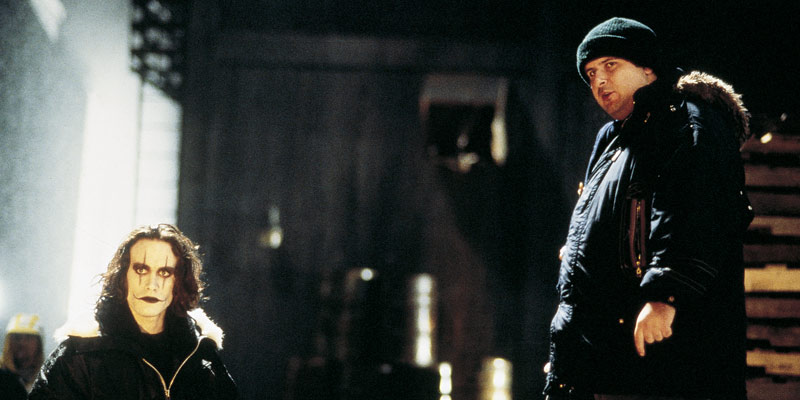 What I revealed in part 1 quite simply is in your face facts about the events surrounding Brandon's mysterious death, such as how the film footage for the scene showing Brandon being killed has strangely gone missing. There is also the smug (now deceased) actor named Michael Massee who infamously pulled the trigger, ultimately killing Brandon. I also pointed out how the movie's director, Alex Proyas, was either the worst ever when it comes to preparing for safety on the set, or he was also part of the sinister plan to eliminate the life of Brandon Lee.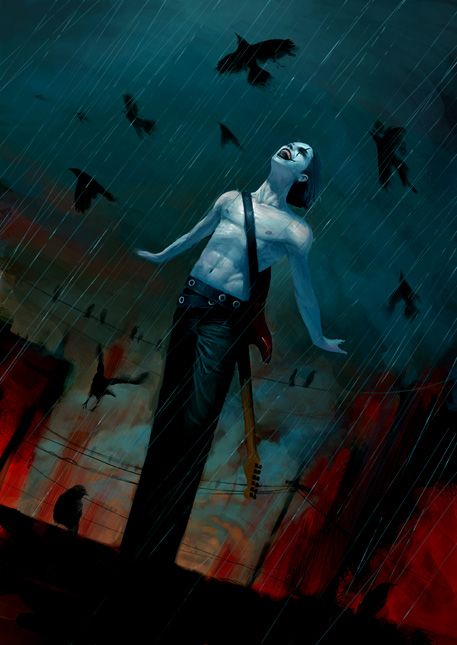 I urge the reader to make sure and closely study part 1 of this report before proceeding forward, because there are a lot of ideas I posed that are extremely terrifying… and very much plausible. Most importantly, you need to fully understand why my determination points to foul play, along with premeditated homicide. This is going to be a very wicked thrill ride, in terms of unloading shocking new discovery, and I am very proud to be the one who is searching for the truth, by way of presenting my own independent investigation for the masses. Brandon's death still haunts millions of people, and what I will be reporting is going to be terribly dark and brutal. I give advance warning that anyone under the age of eighteen should not be reading my report. I will bring a deeply evil reality to the surface that frankly, some of you will not be able to handle and if are weak spirited enough can be attacked by demonic forces through my work.
In the movie, Lee portrays a heavy metal singer who returns from the dead to get revenge on his attackers. This case is filled with eerie details that I will share with the reader in a way that has never been done before. Just as I am famously known for my highly analytical dissertations on such major celebrity death investigations like Chris Cornell and Chester Bennington. I will apply my forensic science understanding exactly as I have done before, and prove to the world that my theory about Brandon Lee being purposefully murdered to pay homage to Satan is dead on target.
I will provide further evidence that Saturn worship by elite Satanists is what's actually behind the death of Brandon Lee, and the shocking revelations I will unveil in the concluding part of this report are going to make the hair on the back of your neck stand up.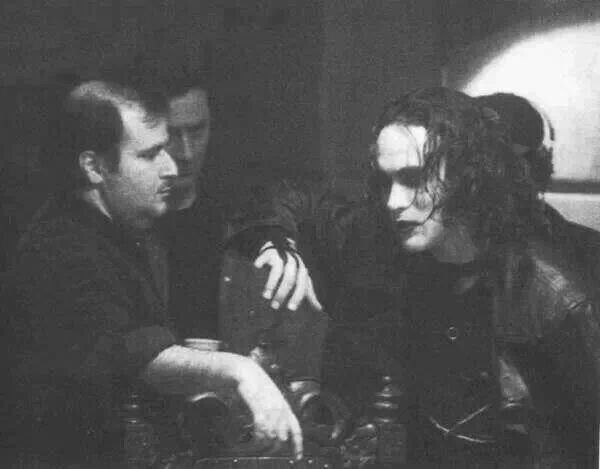 As I have so skillfully done by recently solving Jack The Ripper, The Zodiac Killer and The Black Dahlia murder cases, I will again show everyone that I am undoubtedly the greatest investigative journalist of all time. The freemason controlled mainstream news media has been covering up the truth with lies for a very long time in America, and it's time to wake you youngsters up, so that y'all start coming to grips with what is really going on in this world.
In a 2019 episode of Inside Edition, the theory of Brandon Lee being a murder victim is brought up, and a very astute observation is made by a man named Ed Parker Jr..
"You don't see a .44 caliber slug on a movie set…"
For the description of the weapon's ammo to go from blank to a .44 slug fully indicates we are talking about murder here. However, my bold theory takes it to another level entirely, introducing the spooky world of the occult into the equation for the first time, as it is my opinion that Brandon Lee was actually ritually sacrificed and it was all played out like a real snuff movie for the film camera.
Just to be clear. A movie prop gun is supposed to only fire blanks – a bullet shell casing with no projectile. For Brandon to have been hit with an actual .44 caliber slug definitely tells us that he was murdered.
As the story goes, a man named Ed Parker Jr. has gone on the record to state that indeed the truth is being covered up in Brandon Lee' case.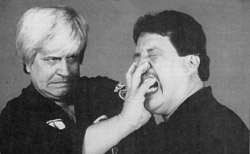 "Edmund Kealoha Parker, Jr. (professionally known as Ed Parker, Jr.) was born on November 15, 1959, in Glendale, California. Ed is the son of the late Ed Parker, Sr., Senior Grandmaster and founder of American Kenpo karate. Some consider Ed's father to be one of the greatest martial artists who ever lived. Ed, Sr. was named by Black Belt Magazine as "the Father of American Karate." He was noted for launching the careers of many martial arts motion picture stars such as Bruce Lee and Chuck Norris; and he was the personal karate instructor, bodyguard and friend to the late King of Rock 'n' Roll, Elvis Presley. Elvis was so involved with Kenpo and with his instructor, Ed Parker, Sr., that he put his martial arts logo on the side of his guitar. Ed, Jr. was reared in Southern California. His early years were focused on the study of art and theater and, at that time, he received the Bank of America Art Award. At the age of 19 he moved to Arizona, doing social work as a voluntary missionary on numerous American Indian reservations. Ed worked for two years with the Navajo, Hopi, Zuni, Southern Ute, Havasupai, White Mountain and Jicarilla Apache tribes. He then moved to the Island of Oahu, Hawaii, where he focused on Illustration and the Theatrical Arts at Brigham Young University Hawaii Campus. During this schooling he studied and made student films, one of which won him an award for the Best Student Film for 1982 in the State of Hawaii Film Festival. He was awarded an internship on the television show "Magnum P..I." He also received 12 University art and theatrical scholarship awards." – Paxtial Arts
Ed Parker Jr. is saying in the above video interview from 2015 that his father, Ed Parker, is the one who is responsible for getting Bruce Lee his very first major American acting role on the TV show the Green Hornet. Was Ed Parker a freemason? That we will never know the answer too, because the membership book held at Masonic Lodges listing who is part of the cult is top secret. That being said, I think it's safe to say we can now effectively see that the Illuminati was potentially behind the Lee family's dreaded "Hollywood curse."
This world is ruled by a hardcore Satanic cult, hellbent on bringing down anyone who stands for truth, justice and liberty at all costs.It's time for me to take the gloves off now, and get down to serious work solving this mystery, in honor of Bruce and Brandon. Like his character in the movie that would be his last work on film, named Eric Draven, Brandon Lee is now returning back from the dead through my work. This means very much to me, to be perfectly straight up with all of you, because I always looked up to both he and his father. Never in a million years would I have ever thought that I could help play a part in bringing closure to this huge tragedy once and for all.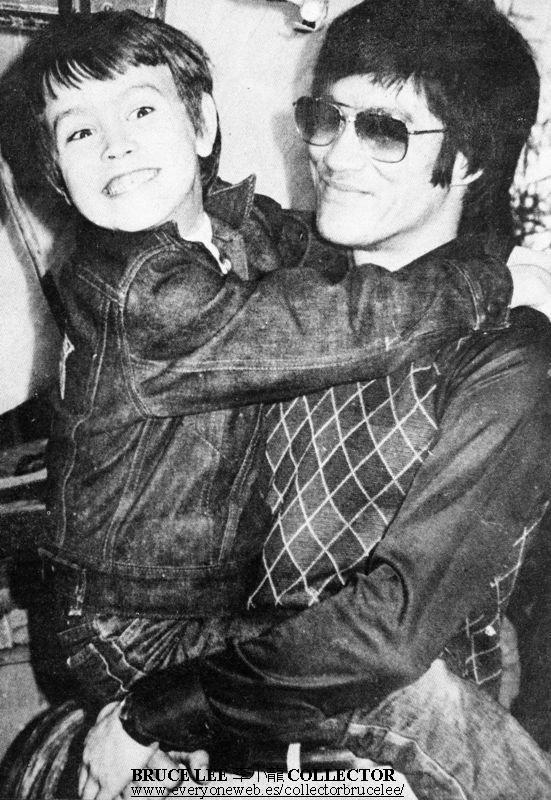 Bruce Lee died young, and then next his son, Brandon, dies young just the same. Why wasn't a proper judicial inquest led by a judge and jury brought forth in this matter?
In the infamous Twilight Zone movie case, the jury listened to testimony for 93 days.
John Landis Not Guilty in 3 'Twilight Zone' Deaths : Jury Also Exonerates Four Others – Los Angeles Times (latimes.com)
"An inquest is a judicial inquiry in common law jurisdictions, particularly one held to determine the cause of a person's death. Conducted by a judge, jury, or government official, an inquest may or may not require an autopsy carried out by a coroner or medical examiner. Generally, inquests are conducted only when deaths are sudden or unexplained."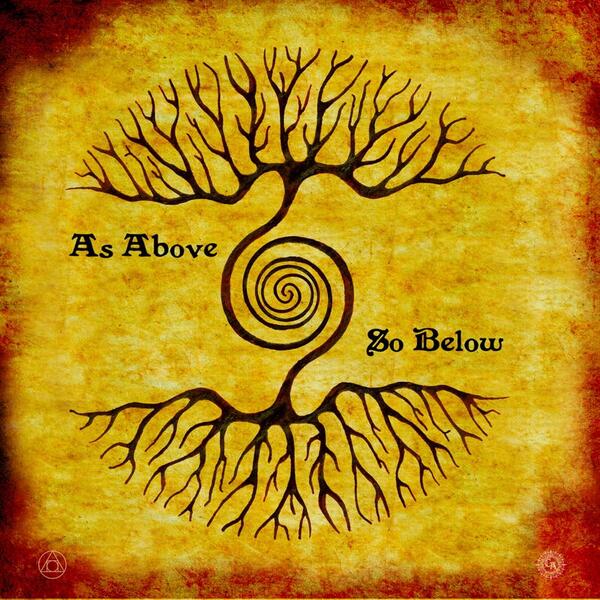 History.com provides further details of the tragic event:
"Filming of The Crow began in February 1993. Around midnight on the morning of March 31, the cast and crew were filming a scene at Carolco Studios in Wilmington, North Carolina. As Lee entered a room, another actor (Massee) shot him from a distance of 15-20 feet. Though the gun was supposed to have been loaded with blanks, police later found that a .44 bullet entered Lee's abdomen and lodged in his spine, fatally wounding him. He died in the hospital hours later of internal injuries, blood loss and heart failure."
Very suspiciously, the DA used the director's obvious negligence as a smokescreen to cover up the intentional assassination of the young actor. Had this matter been brought forth to a judge and jury the truth would have gotten out, so they opted out of doing that.
"As a nearly month-long police investigation draws to a close, North Carolina District Attorney Jerry Spivey announces on April 27, 1993 that the death of 28-year-old Brandon Lee on March 31 of that same year during filming of The Crow was due to negligence on the part of the film's crew, not foul play."
The day that Brandon died was March 31st, 1993, and what I immediately discovered was how that date is associated with the Chinese Zodiac sign of the Rooster. The star sign on this date is Aries. However, what is most important to point out is that the Rooster is associated with the planet Saturn. This is all very significant and crucial in the world of the occult, as it pertains to witchcraft, murder rituals and Satan.
Read the concluding 3rd part of Brandon Lee, The Crow & Ritual Sacrifice HERE.
For further reading of Rocket's acclaimed #Truth reporting, check out: