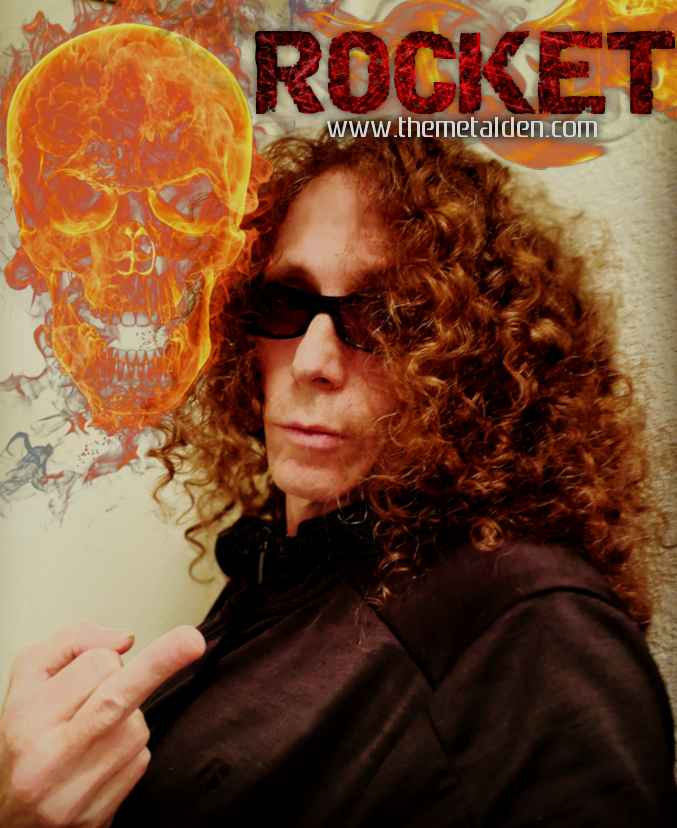 I was interviewed on Atlanta, Georgia's FM Rock Radio station 99.1 WQEE today. Host Ryan O Neal discusses my Kurt Cobain murder conspiracy theory! Check it out down below.
Listen to "RyanORadio – RNS Mornings with Ryan O Neal" on Spreaker.
THE METAL DEN (www.themetalden.com) is an online webzine that promotes hard rock and heavy metal music, offering regularly updated news content, interviews, CD/DVD reviews, remixes/mashups, and investigative reports. THE METAL DEN, also referred to commonly as "TMD", enjoys readers in over 100 countries around the world. TMD's owner and editor, Randy "Rocket" Cody, launched the webzine initially in February of 2005 via Myspace, while writing for leading heavy metal site metalunderground.com. The next year in 2006, Cody partnered with Eddie Karam of Florida based THE EDGE FACTORY, to officially launch the website for THE METAL DEN.
The comments are rolling in for my 'Coronavirus 2020' report:

"Agenda 2030! Right you are again!!"

"Don't let his "looks" deter you from getting the message…"

"Are you wearing a wig or do you have the most luscious locks?"https://t.co/crQtV1GFjr pic.twitter.com/tGLGtUgH19

— Randy Rocket Cody (@rocketmetalden) March 18, 2020
Cody's also well known for posting successful hoax articles, like the one that fooled the United Kingdom site Metro in 2017 by sending a fake press release that claimed Lady Gaga was going to collaborate with METALLICA and sing on their next album to be released in 2019. The fake article was titled "Metallica 'set to record album with Lady Gaga for release in 2019'."
However, without a doubt, Cody is most well known for his work investigating the deaths of Chris Cornell and Chester Bennington. He posted over 400 long format reports between 2017 and 2018, reaching over an estimated one billion online readers in that time due to his work being published at many major mainstream news sites, including the Detroit News in the USA, one of the top 10 most read newspapers in the United States. Cody was interviewed about the late SOUNDGARDEN frontman's purported suicide by hanging, and a subsequent Detroit News newspaper article was circulated to the public next which featured Cody. The article was titled 'Chris Cornell Death Probe Leaves Some Unsatisfied', and the news story next exploded into a viral sensation when LINKIN PARK vocalist, Chester Bennington, was found hanging on Chris Cornell's birthday two months later in 2017. Cody's work was immediately deemed a hoax by the Inquisitr news site by way of a piece titled "For Some Reason, People Believe Chester Bennington And Chris Cornell Were Murdered By A Pedophile Ring."
Way down the rabbit hole with, legendary rock journalist, Randy Rocket Cody, from the excellent blog, The Metal Den.https://t.co/2vdk69DlVT#pizzagate #paedogate #LinkinPark #Chester #chriscornell @rocketmetalden pic.twitter.com/pwx7jgEddX

— Beer drinker (@ThisDrinkinLife) August 24, 2020