Hollywood actor Will Smith is in big trouble. My source who is actually employed by the Academy of Motion Picture Arts and Sciences (AMPAS) informed me late last night that LAPD is currently in the process of formally drawing up an arrest warrant for Mr. Smith, in response to his "terroristic actions and threats" carried out at the Oscars ceremony on March 27th, after the violence prone thespian physically assaulted comedian and Oscars host, Chris Rock.
The 94th Oscars was held at the Dolby® Theatre at Hollywood & Highland Center®. It was televised live to hundreds of millions on ABC and in more than 200 territories worldwide.
Believe it or not, Mr. Smith once brutally slapped a man that worked as a reporter who simply gave him a kiss from the crowd outside one of his MEN IN BLACK movie events. For Will Smith's own mother to say she's never seen this type of bad behavior from her son before, is laughable. It's clear to see that Mr. Smith is a bully in the purest sense of the word.
As I dug deeper during my investigation into the matter, I learned that according to the Academy's strict code of professional behavior, "intimidation, stalking, abusive or threatening behavior, or bullying" are forbidden… and are immediate grounds for expulsion.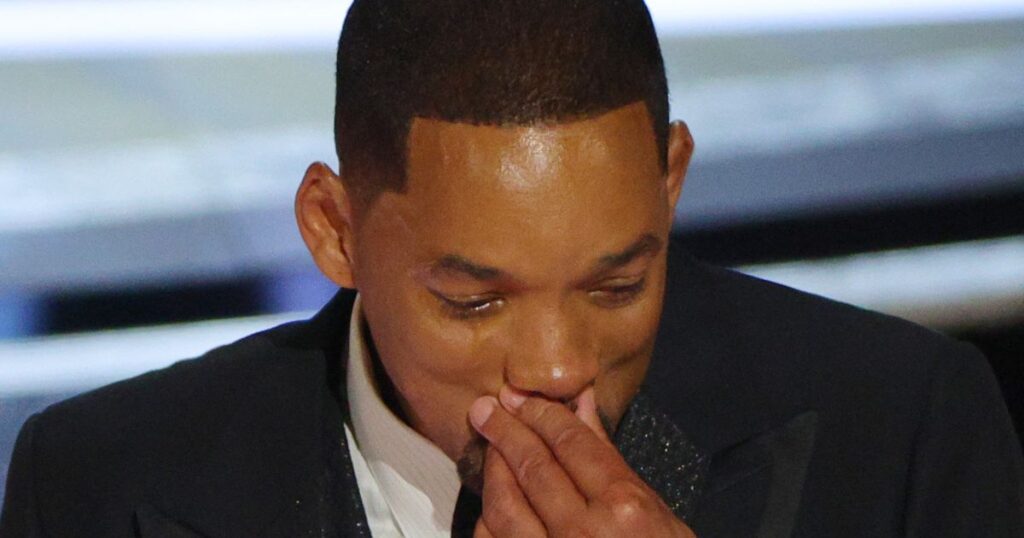 Additionally, I have learned that there is a strong chance that Mr. Smith's Oscar award that he was given at the event for Best Actor in a motion picture could soon be taken away from him as a form of punishment for his erratic criminal behavior, according to the by-laws of the Academy.
While there are many who believe the "Smith/Rock moment" was totally staged so that the Oscars faltering viewership could finally get the big 'shot in the arm' it needed, there are others who think what happened was real, without a doubt.
"Keep my wife's name out yo fucking mouth!"
The Oscars are regarded as "the most prestigious and significant awards in the entertainment industry worldwide." The awards are given out annually by the AMPAS.
Most feel the only viable charge against Smith would be misdemeanor battery, a notion backed even by criminal defense attorney Alan Jackson, a former Los Angeles County prosecutor, the truth is that there is an actually much more serious charge being considered:
TERRORISM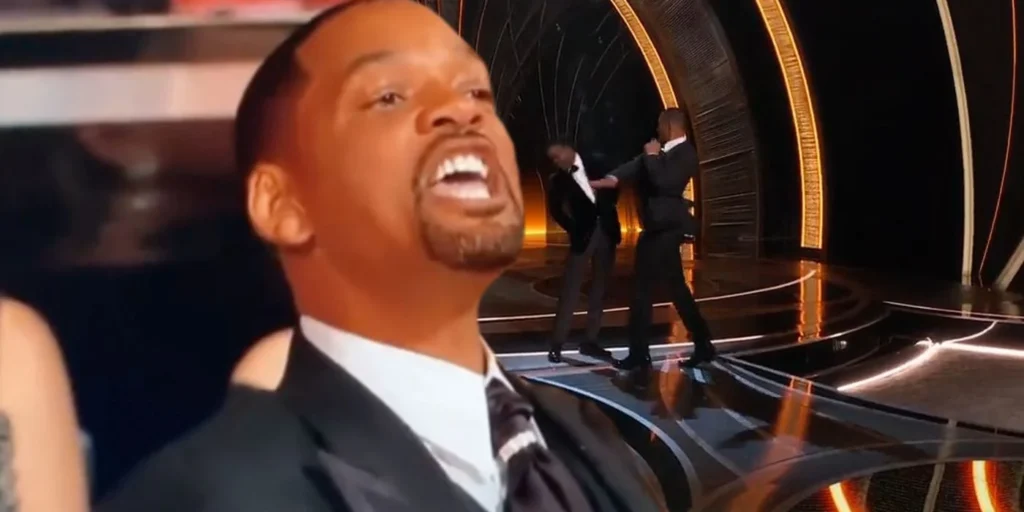 Mr. Smith has made a public apology, but if it is indeed found that the "Bad Boys" star committed criminal conspiracy in a pre-planned attack, well unfortunately, he's definitely in some legal hot water like never before. Keep in mind, this wasn't the first time Chris Rock made comments about his wife in front of a large Oscars audience.
Chris Rock Calls Out Jada Pinkett Smith During Oscars Monologue, Addresses Diversity Controversy (2016)
Although Smith's horrifying acts have been blamed on his wife's alopecia disease, which Mr. Rock indirectly made a joke about during the telecast, I feel that is just being used as a cover for what the real problem is.
Will Smith is a radical, with a militant extremist mindset and secret agenda.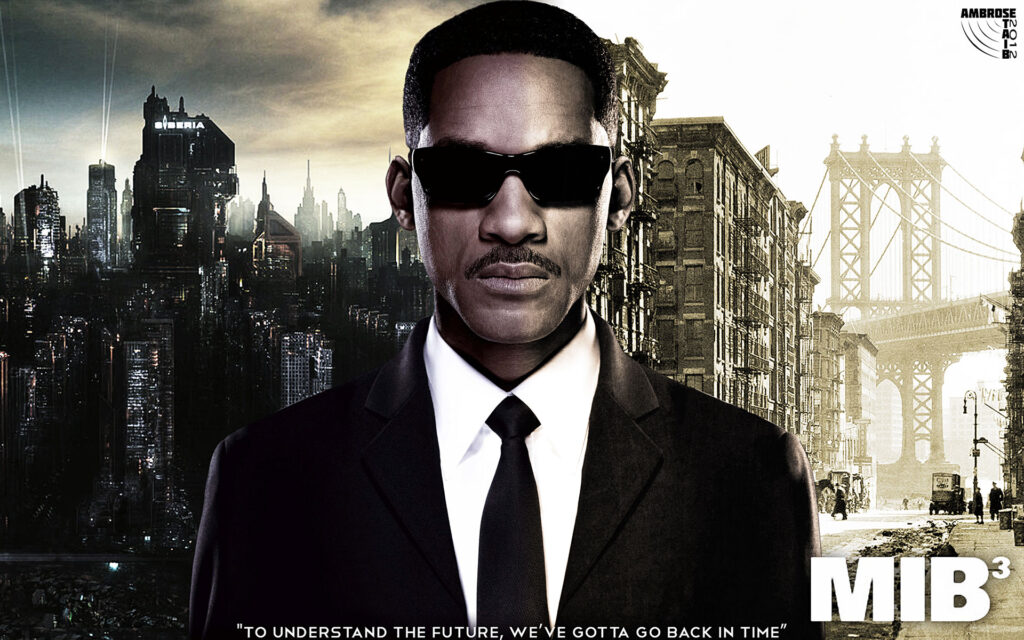 And it has everything to do with "RACIAL DIVERSITY"… so let's turn back the hands of time, shall we? That is the only way to carry out a potential criminal investigation.
Terrorism is defined as "premeditated, politically motivated violence" that attacks civilians and is carried out by groups or people acting in secret.
This long running feud with Chris Rock stems from when Jada Pinkett Smith said that her husband deserved to win the Oscar for his role in the 2015 film "Concussion."
Speaking of which, I totally believe that Mr. Smith did strike Mr. Rock, and he acted with "Malicious Intent." What I have wondered about since the incident happened is if the proper "concussion protocol" was followed. Mr. Rock was struck so hard that witnesses say blood appeared to be running down the side of his face from a wound on or inside of his ear.
Did you know that one count of "Mayhem" under California law is punishable up to 8 years in state prison?
Chris Rock, considered a "token black celeb by his African American peers" – pointed out that Jada did not attend a past Oscars event due to her anger over her husband being snubbed by the Academy, as her way of POLITICALLY PROTESTING.
Smith — already a two-time nominee for "Ali" and "The Pursuit of Happiness" — was not nominated for his role in the sports drama "Concussion." Pinkett Smith publicly declared that she was boycotting the Oscars and would not attend.
"Keep my wife's name out yo fucking mouth!!!"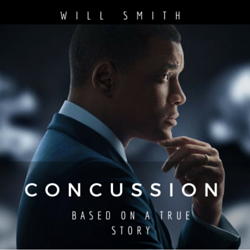 As the story goes, according to the official OSCARS site:
"Since their inception in 1929, the "©Oscar®" Awards of the Academy of Motion Picture Arts and Sciences have enjoyed increasing international recognition. Today they are among the most respected and sought-after prizes bestowed anywhere. Their prestige, long acknowledged within the motion picture industry, has grown over the years because the public recognizes the Oscar as an award based solely on artistic and technical achievement and because care has been taken to preserve the integrity of the Oscar symbol."
On Monday afternoon, the Academy issued a very stern statement: "The Academy condemns the actions of Mr. Smith at last night's show. We have officially started a formal review around the incident and will explore further action and consequences in accordance with our Bylaws, Standards of Conduct and California law."
In addition, the Academy shared the organization's Standards of Conduct that "provide an ethical framework for Academy members." "Members should act in a manner consistent with the good reputation of the Academy," the Academy stated.
Did you know that Hollywood photographers in Los Angeles are considered terrorists under official LAPD policy? Did you know that by simply flying a drone at an L.A. movie premiere it is seen as being a terroristic threat? Yes, a man was arrested by LAPD for this very thing at a Johnny Depp movie.
When The Fresh Prince of Bel Air took it upon himself in front of the captivated audience at Dolby theatre numbering in the hundreds, to violently attack a man and then continue to make threatening remarks from his seat, believe it or not, his actions technically fall within the LAPD's policy to battle terrorism in the city.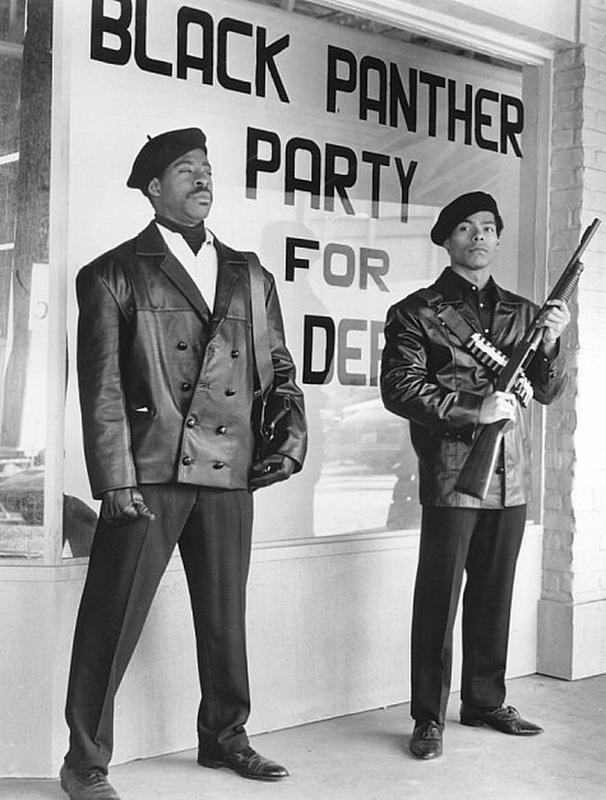 Certainly, as a national and worldwide pandemic continues taking lives numbering in the millions globally, concern for the well-being of the crowd at the Oscars event is the common duty of the police to uphold. Had Will Smith unintentionally set off a panic when he started his attack against Mr. Rock, a stampede of Hollywood's elite would have been created. It is my assertion that people would have got killed instantly from falling and getting stepped on by the frantic crowd. Mr. Smith's radical behavior is eerily reminiscent of THE BLACK PANTHERS movement.
You're 💯 right. If a cop witnesses someone shooting a person, the victim doesn't have to press charges. He witnessed the crime. Same scenario w/Smith. The assault was witnessed. The complainant would be The People of the State of CA v. Will Smith.

— Elizabeth136 (@Elizabeth13612) March 30, 2022
According to the FBI: "The Black Panther Party (BPP) is a black extremist organization founded in Oakland, California in 1966. It advocated the use of violence and guerilla tactics to overthrow the U.S. government."
An arrest warrant is an official document that is signed by a judge (or magistrate), who in turn authorizes a police officer to arrest the person or people who are named in the warrant.
Warrants typically identify the crime for which an arrest has been authorized.
The FBI, who are said to be in touch with LAPD over the Smith incident, works closely with its partners to neutralize terrorist cells and operatives here in the United States, to help dismantle extremist networks.
Terrorist and criminal threats in California are a FELONY under law and punishable up to 3 years in state prison.
Yes, that's right, old Mr. Men In Black could soon be a Man In Prison Uniform.
According to ABC news, the Academy's decision will take 3 weeks, so Smith's Oscar fate is now in the hands of the Board of Governors, which includes actress/The View Host Whoopi Goldberg, who doesn't think Smith should be stripped of his Oscar, but indeed punished severely for his horrendous actions.
SPLcenter.org helps us understand the history of racial hatred in America and the plight of the New Black Panthers:
"The New Black Panther Party (NBPP) is a black separatist group that believes black Americans should have their own nation. In the NBPP's "10 Point Platform," which is taken from the original Black Panther Party, the NBPP demands that black people be given a country or state of their own within which they can make their own laws. They demand that all black prisoners in the United States be released to "the lawful authorities of the Black Nation." They claim to be entitled to reparations for slavery from the United States, all European countries and "the Jews.""
The New Black Panther Party is an "American black nationalist organization founded in Dallas, Texas, in 1989."
However, the NBPP is not an official successor to the Black Panther Party… but it is a dangerous, fast growing extremist group here in the USA that must be taken seriously.
'Racial hatred' is an umbrella term that is used today to describe a range of behaviors, from abuse or harassment based on race, to 'racially biased reporting' and also the use of 'offensive stereotypes' in the media.
The LAPD created its Counter-Terrorism and Criminal Intelligence Bureau in 2003. It now has
over 300 officers dedicated to counter-terrorism, criminal intelligence gathering, and
community mobilization efforts.
It is the LAPD's goal "to institutionalize the idea of counter-terrorism throughout the Department and the communities the department serves – not to make it the priority, but a priority."
Follow Randy "Rocket" Cody's Twitter profile for the latest independent news updates.
For further reading of Rocket's acclaimed #Truth reporting, check out:
Report – UNCOVERED: Into The Darkness, Chris Cornell & The Missing Kids https://t.co/OEvyXta9N1 @EndOfCentury @ImperatorTruth @EndOfCentury @conspiracyb0t @BreitbartNews @TMZ #TruthForChris pic.twitter.com/7bzeFtKUO9

— Randy "Rocket" Cody (@randyrocketcody) February 3, 2022