The Will Smith slap heard around the world just keeps getting bigger and bigger, and perhaps Mr. Smith should start phoning his high-powered attorneys because it appears Chris Rock — the annoying comedian he slapped at the Oscars, has reportedly "hired a top NYC law firm probably to sue him for that hefty and embarrassing slap."
MTO News claims that Chris Rock is now a new client of a law firm that "has handled some of the biggest lawsuits in history – including matters involving, Google, The NFL, and Microsoft."
As the story goes, it seems Chris is exploring a potential lawsuit against Will Smith, the Academy Awards, or both. The law firm insider told MTO News, "Chris was in the office meeting with partners from the litigation team."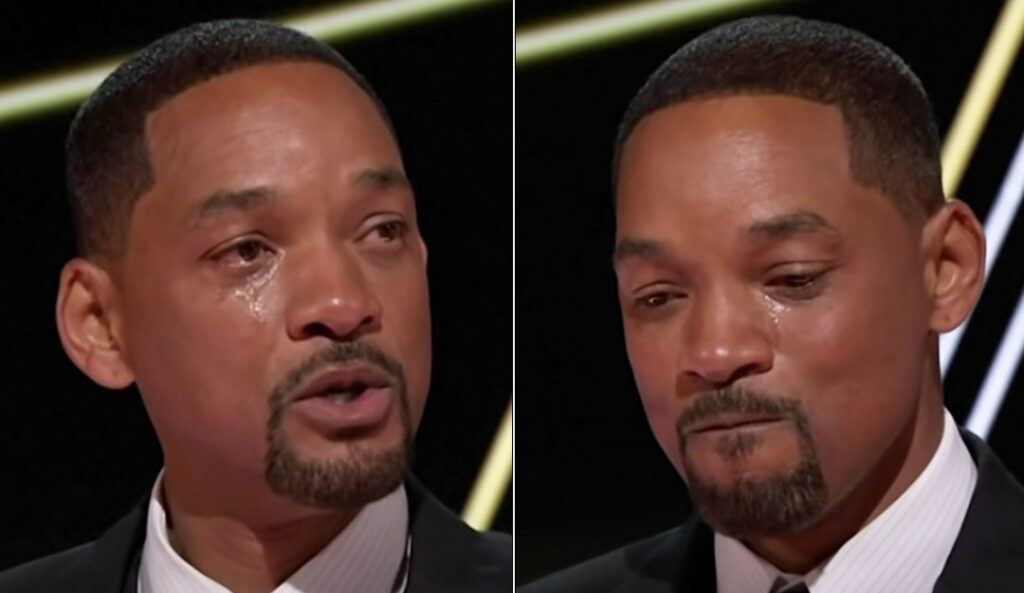 While the insider couldn't say for certain what Chris discussed with the lawyers, the insider thinks it was a big deal. The tipster added, "Whatever they were saying, it was big – given the number of lawyers at the meeting."
A new poll states most people feel that Smith was definitely in the wrong.
The Yahoo News/YouGov poll, which gathered data from March 31 to April 4, shows that 47% of those surveyed view Smith unfavorably. That's up from 37% in a similar poll conducted solely on March 28, the day after the Oscars.
A majority of people questioned in the new study (67%) believe Smith's actions were wrong; 16% said he was right and 17% responded they were not sure.
The poll surveyed 1,618 adults, with 63% identifying as white, 12% as Black and 16% as Latinx. While the majority of respondents, which comprised 51% women, thinks Smith should keep the Best Actor Oscar he won for playing the father of Venus and Serena Williams in King Richard, 28% believe his statuette should be taken away, and 22% were unsure.
 I got my hearing back," Rock said at his show in Indio, California, on Friday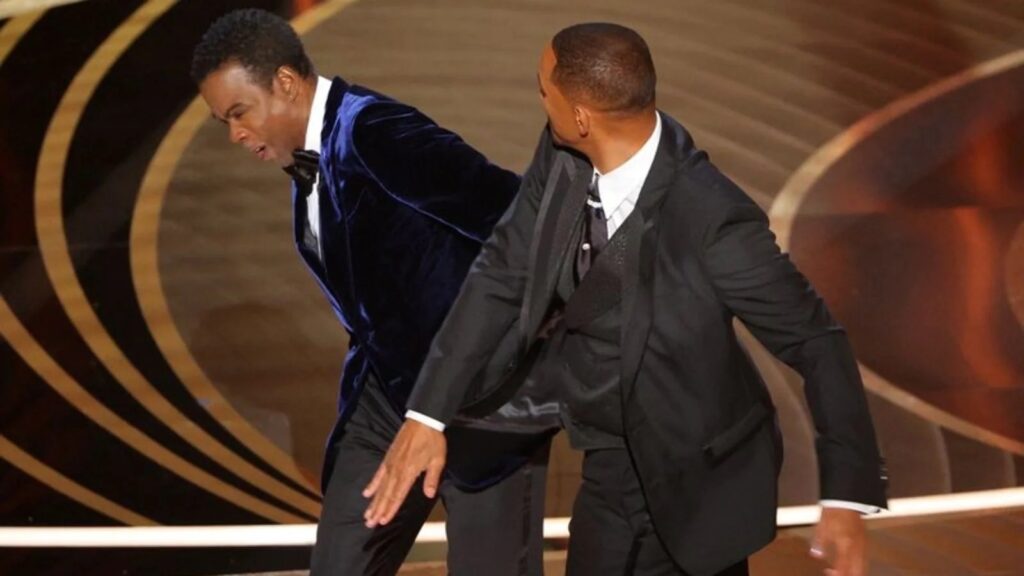 Mr. Smith dodged a bullet when the Academy decided not to strip the actor of his Oscar, but word going around now is that a deal was struck in secret with him to "surrender" the statue at a later point, so it doesn't look like they are trying to come down unfairly on the beloved actor. However, at the same time they know that they have to do something severely, or else they seriously risk damaging the Oscars squeaky clean reputation.
At his own recent stand-up comedy performances, Rock has mostly remained tight-lipped about the incident, although he did say he won't speak about the controversial Oscars slap 'until I get paid.'
This is very bad news for the Smith's. My source tells me that Rock is going to drop the hammer on Will, to the tune of a whopping $500 million, and this figure is down from what he originally wanted, believe it or not, which was one billion. His attorneys made him adjust the number.
Also, I got word that the earlier story I posted which claimed LAPD plans on arresting Mr. Smith was dead on the money, and although no move has been made yet, his arrest for the assault is indeed still on the table. What's the hold-up? Well, while LAPD cannot make a move on their own, because nobody from the police department witnessed the slap when it happened live, and nobody else has stepped up from the Oscars audience watching the chaos play out to file anything, there is still the outside chance that someone does file an official police report for the assault incident while remaining totally anonymous. Yes, I'm being told that there is one person that was going to file a criminal case, but at the moment they are too scared that they will be killed.
In the meantime, Mr. Smith is in major damage control mode currently, having been banned from attending the Oscars until 2032, doing everything he can to save movie projects from being cancelled because people are too afraid to work with him now. His name has already suffered tremendous negative backlash for what he did to Rock. There's no doubt that a lot of people still love the movie star version of Smith, but the fantasy "good guy" image real-life persona that he puts out there has taken some damaging blows and it's only a matter of time before his luck runs out, and people stop buying tickets to his movies.
Now that the once flawless Hollywood power couple has been dragged into the Jeffrey Epstein "Orgy Island" debacle, who knows what's going to happen to the Smith's. They are certainly in a lot of trouble, and in more ways than one.
For further reading of Rocket's acclaimed #Truth reporting, visit the world's most famous Heavy Metal news site TheMetalDen.com!